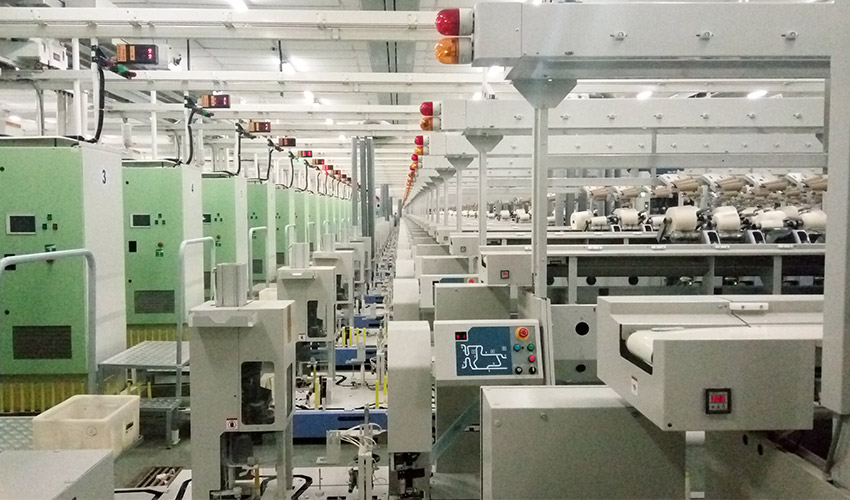 Technology
Sintex has invested heavily in technology, with an elaborate system for process control at every stage. The company has partnered with global leaders for production and for quality control machinery.
Blowroom and Cards - Truetzschler
The cardinal machines and equipment of Blowrooms and Cards by Truetzchler enable Sintex to achieve the finest quality and desired size of yarns.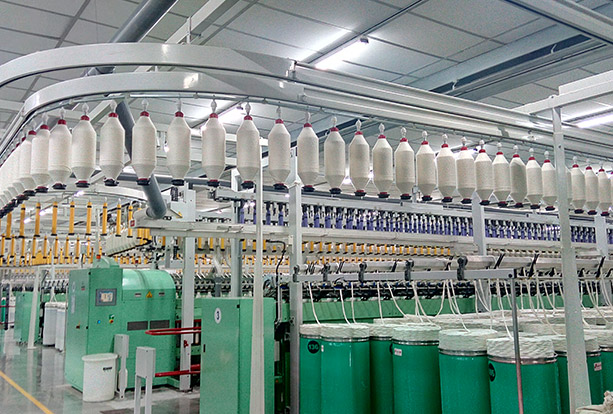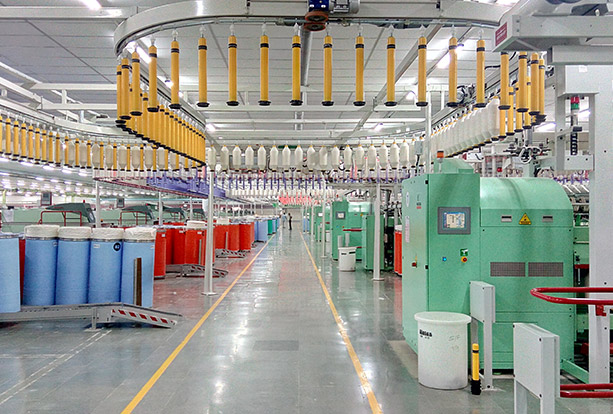 Sliver Preparation – Rieter
The paramount quality of silver preparation by Rieter with advanced combing machines facilitates high silver regularity and utmost scanning precision of Sintex yarns.
Roving Preparation - Marzoli
The excellent and finely roving preparation achieved with Marzoli facilitates ease for the textile-manufacturing unit of Sintex.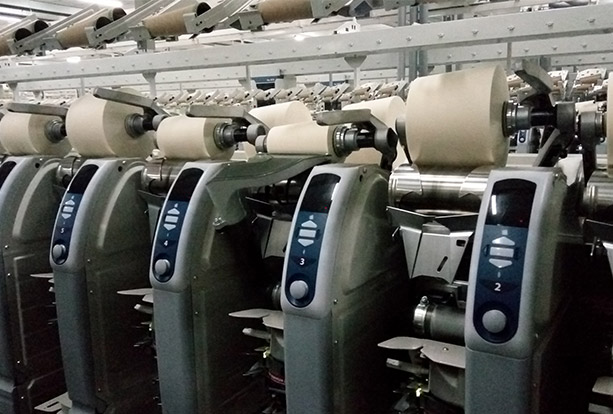 Ring Frames - Rieter/Lakshmi
The ring frames from Rieter/Lakshmi enables smooth spinning process of fibers to attain the finest and rich quality of yarns.
Cone Winding - Murata Link Coners
The cone winding machines from Murata Link Corners expedites the winding process at our textile production unit for accuracy and precision in transfer of yarn in different packages.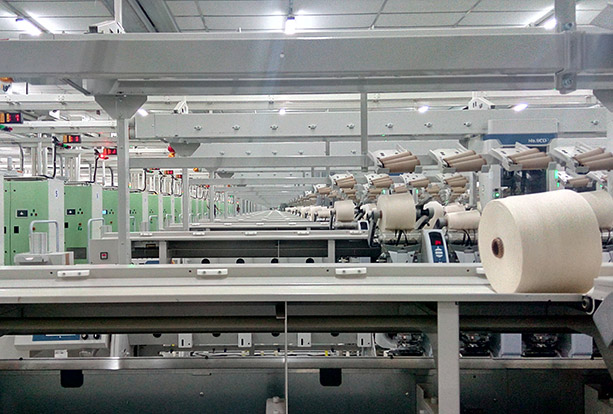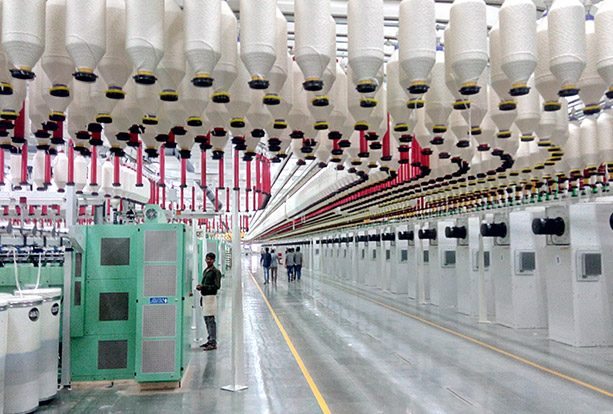 Dye Package
The modern dye package machines used at our in-house packaging unit facilitates control, accuracy and works with automation process.
Pallets/Carton Packing
We resort to the high bearing capacity pallets and accurate carton racking system prefect for different applications.